Try your luck, but don't be a sourpuss. Be a hero with HARO
HARO is a superb resource for publicity, as Christina Daves explains in the above video. For those unfamiliar with HARO, lots of people looking to get quoted on a news site or a blog use HARO by replying to journalists and bloggers, and then praying for a media hit. If you're wondering what's so good about a hit, well, imagine being on a TV show like Dr. Oz or Rachael Ray because you took the time to respond to a HARO query and you got a media hit. That's the potential of HARO – yeah, high, high potential for publicity. Rachael Ray and Dr. Oz! Wow. As Christina says in her book PR For Anyone™, it just proves that the media always needs experts.
HARO is a favorite tool among good PR agents, and ideally, corporate PR departments should be using it too (Unsure how many actually do, though. Well, I should say any PR department who cares about boosting publicity – not all do). HARO is like ProfNet, but ProfNet began in 1992, so HARO's not as old. Update: July 2016: It's probably best to register with both ProfNet and HARO because they're now owned by the same corporate parent. Being that they're so similar in purpose, I wouldn't be surprised if HARO gets discontinued, or ProfNet. If I had to guess, I'd say HARO would get discontinued because its interface isn't as robust, IDK.
Anyhoo, a question I had was if HARO users were all about "me me me" or if they keep other folks (colleagues, friends, etc) in mind while going through the 3 daily HARO emails. HARO calls the 3 daily emails they send out "query" emails.
My philosophy is — it's good to look out for others. A few internet users chimed in and I've pasted their answers below. I agree with Nish's and Kevin's answers and, like they do, I forward cool info a lot.
Many people are unaware they can totally use HARO to double as a community-building tool, hello. A lot of people say it's reeeeally hard to score a press hit via HARO, and yes, I can see that as being the norm, BUT, if you're solely focused on yourself (that's what I mean by "me me me") well, naturally you're going to have that reality and a sourpuss sentiment! Buf if you wanna improve your digital community skills, I suggest you look out for others and be a hero with HARO. Forward stuff. It ain't hard. If you have a large network, why not give it a try?

Nishadha Silva's answer:
I do this [forward opportunities to friends] all the time. Not only for HARO queries but for any business opportunity, job opening or anything similar. The more people you help, the higher the chance they'll send opportunities your way. Of course you shouldn't do things expecting something in return.
Kevin Raposo's answer:
Sometimes most of the HARO requests I see have nothing that pertain to me, so I usually pass them along to someone who might need it. I see this as a value because what you're doing is building relationships, which is sometimes more valuable than anything. When you look out for just yourself, you're regarded as "that guy" or "that woman" who only looks out for their best interests. Trust me, you don't want to portray that image. Another benefit of this is people will return the favor! Getting 3 alerts from HARO can be annoying, and there's days where I don't even check them. That's where my network comes into play. They'll shoot me something that they think is valuable to me. It's really helpful on the days where I don't even look at the emails. In the end, look out for others. It's the Golden Rule!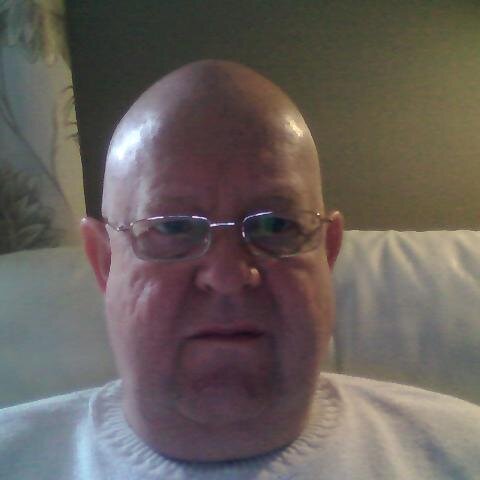 Phil Turner's answer:
I don't check HARO every day because it's one of the things that doesn't happen when I am busy, but if I see things that I know other people could help with, I pass them on. I don't always hear back though, and perhaps people just see my emails as spam. I do it because I want to help friends make contacts that would be useful to them, and to help them to spread their knowledge. Spreading my own knowledge is one of my central tenets of life. I don't want it to die when I do, so I extend the principle to others spreading their knowledge.
Tim Soulo's answer:
Well, I tried using HARO, but I've discovered that 99% of the requests are beyond my expertise. Whenever I got a new email (damn long, by the way) I didn't actually read through it, but did a quick search for the keywords that might interest me.. like "twitter marketing", "blogging", "smm" and stuff like that. So I didn't even look for other topics.. but if you're the kind of person who reads through the whole email, of course it would be cool to forward some opportunities to friends.
~~~~~~ ❖❖❖ ~~ Thanks to everyone who participated ~~ ❖❖❖ ~~~~~~
Jan Kearney's answer: I subscribe to the UK edition of HARO, so we're hardly inundated with requests! However, I do ping friends or clients if I see a request that may fit them. I read a lot online and do the same if I spot an article, video or event that may be of interest too. Why? It's something I have always done, even before I started My Local Business Online. People often come to me for information and it's an extension of that. I'm reading the HARO mails anyway, it's not much effort to forward the email or message a person on Facebook. Because I do forward/message individually, people appreciate that I've thought of them. I guess that's my buzz!
Ian Jackson's answer: I absolutely forward HARO opps to others. I send them to business colleagues and clients when I feel they'll help them advance their businesses. This work lets me show that I'm actively thinking about the other person, and I'd like to think it helps improve our long term standing. I do this in the same way as I use relevant examples from my network first when writing my regular columns. These are good disciplines for people interested in developing real and long-term relationships with their networks.
Phil Johnson's answer: You betcha! Most of my cohorts are in the same business as I am. But if I spot something that applies to someone I know, I definitely send it their way. Giving is good karma. And quite a few times that's resulted in friends picking up some nice press for themselves.
Maxwell Ivey's answer: HARO's format doesn't lend itself to sharing posts. Now I also use a service called radioguestlist.com where you get the direct contact emails for producers of podcasts as well as radio and TV shows. When I get one of these that fits a friend of mine, then yes definitely I share. Also, after the radio show or podcast is over, I will often recommend friends of mine to the show host or tell my friends about my experience and whether or not I think they'd be a good fit for going on the same show. I do the same with guest posts. If I feel someone is right for a blog and the owner doesn't know about them, I will introduce the two to each other. But I'm naturally a helpful person.
The answers above were sourced from MyBlogU.com, a cool site for getting others to help you create content.