Runway images courtesy of Amp3 PR, PR firm for Nolcha Fashion Week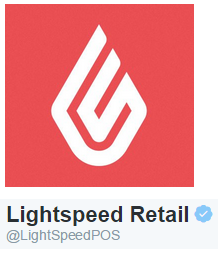 In a flash survey of independent retail decision makers, Lightspeed found:
Social Media Drives Trend Discovery
73% of respondents use social media to discover the latest trends in fashion, more than any other channel
Nearly a third of retailers attend fashion shows to see what's going to be hot next season
Celebrity style is the least influential mode of discovery for retailers – less than 25% are looking to celebrity style to discover the latest fashions
Retailer Validation is Key
While social media plays a huge role in trend discovery, peer validation is king when it comes to purchase consideration for retailers. Retailers say that "where else the brand is carried" is the most important factor when considering a new line; a designer's social media following came in at the bottom of the ranks.
Retailers Want to Get Touchy Feely
70% of retailers are scouring showrooms and trade shows to discover new designers
One retailer said "We've had the most success selling the clothes that we've been able to touch and try on. Make your presence known!"
There's Hope for New Designers
Retailers are always on the hunt for fresh designers. Almost 30% of independent retailers said they dedicate 10-15% of their inventory for new designers; 50% are willing to allocate 5-10%
In other techy fashion news…
Drapers celebrated their app launch by also launching a Digital Access subscription offering, which comprises full site access, daily emails and the new app. (see image at the top of this post)
An edited selection of Drapers content gives fashion industry professionals the opportunity to catch up with the latest news that could affect their businesses, as well as read trade show reviews from around the world.
Available to download on Apple and Android devices via the iTunes App or Google Play stores, it's exclusive to new or existing Drapersonline subscribers. Once subscribers have downloaded the app, they can simply tap the icon and log in using the same username and password that you use for Drapersonline.com. The app should work on the iPhone 5 and above, though optimized for devices running iOS7 or later. The Android version should work on devices running Android 4.0.3 and above. It won't work on Kindle or Microsoft mobile devices.
How it can help:
• Be fully informed before that crucial meeting
• Get answers to questions while you commute to make the most of every minute
• Global tradeshow coverage as it happens
Posted: Feb. 18, 2015